Knowledge throws light on new ways.
---
We rely on research when developing new lighting solutions that benefit our three focus areas: people's quality of life, our society and the environment. Science is a constant source of inspiration when creating ever more user-friendly, intelligent solutions.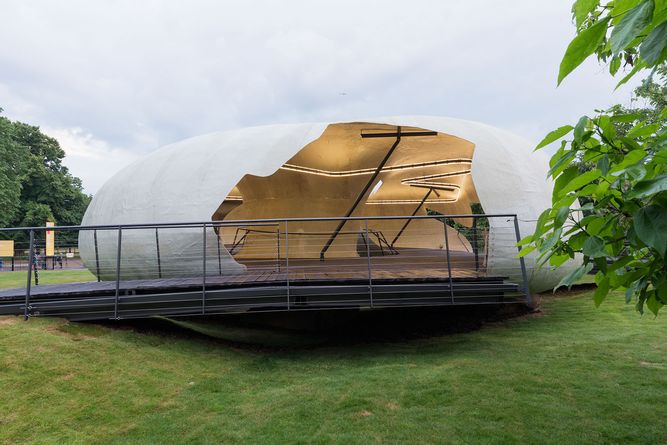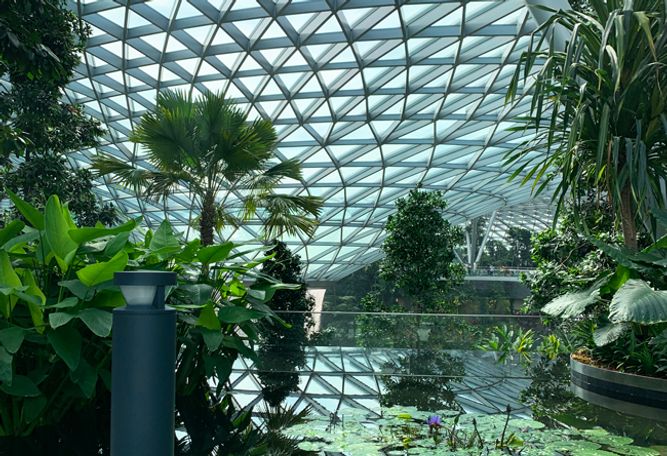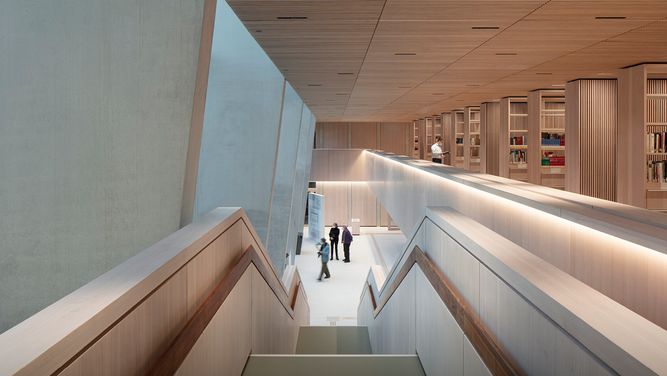 True technological impact
Lighting is much more than just light as the effect of light can be profound. When there are favourable light conditions, students find it easier to learn new things and people feel better in the workplace. Lighting can also contribute significantly to common spaces, creating safe and beautiful environments. That is why we focus on the best possible solution for every situation and every environment.
Smart and connected control systems are enablers for new innovative lighting solutions. We are at the forefront of connectivity, with increased energy efficiency as one of the big wins. Convenience and adaptability in both indoor and outdoor environments are some of the other benefits of tomorrow's lighting solutions.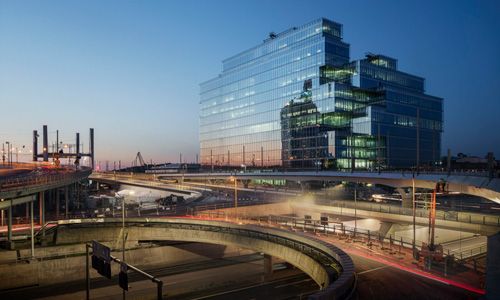 Smart Lighting
Lighting accounts for up to 15 per cent of global energy consumption and by using the latest smart lighting solutions, we can potentially reduce energy consumption by up to 90 per cent.
Smart lighting is therefore an important part of our current and future offering. This means we can reduce both the environmental impact of our solutions and the cost for our customers.
In addition, connected solutions create new business opportunities and are gaining significant interest from the market. Sensor data gathering and integration into larger systems open up new partnerships that can generate new business for us, but more importantly, more value for our customers.
Sensor-equipped luminaires
Smart lighting refers to sensor-equipped luminaires that can receive and share information with their surroundings. This means there are two primary functions: lighting controls that turn on or off, or dim, individual luminaires or entire networks; and collecting data from the luminaire's built-in sensors that can be used to create further added value.
By monitoring how long each luminaire has been in use and at what level, it is also possible to determine their condition and determine when it is time for preventative maintenance or to exchange before the luminaire stops functioning. The information that our network solutions collect can also provide completely new insights. Our systems are open and our interface can share information with other installations. Sensor data from our luminaires can thereby be used by other parties to create new added value.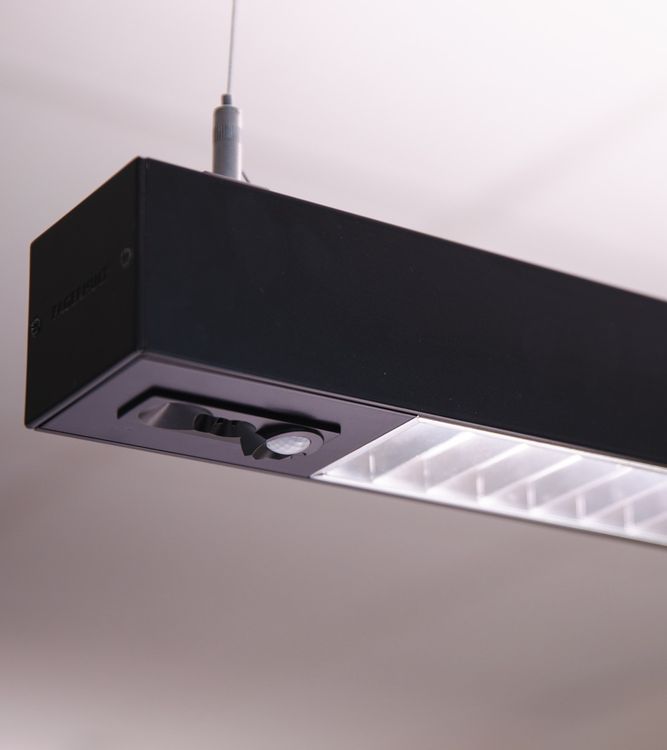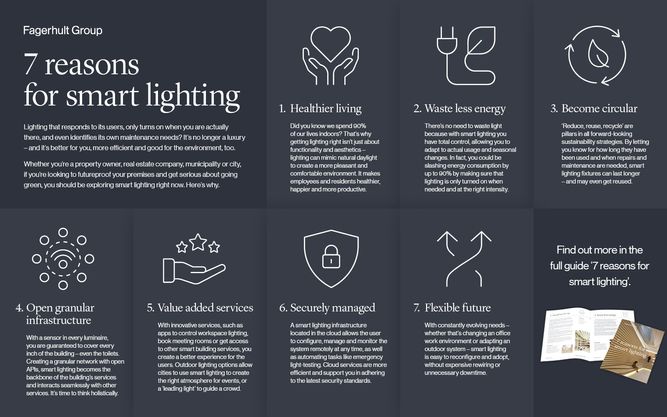 7 reasons for smart lighting
Lighting that responds to its users, turns on when you are actually there, adopts to the daylight conditions and even identifies its own maintenance needs? It might once have felt like a luxury, but the benefits of smart lighting include better health, more efficiency, lower costs and environmental wins too. In fact, it's not just a nice-to-have – it's an imperative for any business, real estate company, municipality or city looking to futureproof their premises, meet sustainability targets and integrate with other systems to offer new services to tenants and citizens.
We have two smart lighting solutions within the Group. Organic Response for indoor environments such as schools, offices and hospitals, and Citygrid for outdoor lighting. The foundation for both of these solutions is to adapt lighting based on presence, which enables significant energy savings in all environments.
Indoor: Organic Response
An open intelligent solution
Organic Response is our intelligent lighting control system that achieves unprecedented energy savings at a fraction of the installation cost of traditional systems. At the heart of the system is the Sensor Node, which is integrated into each luminaire.
Based on Distributed Intelligence, it allows each individual luminaire to make lighting decisions based on the presence of occupants in its immediate vicinity, ambient light levels, and information it receives from its neighboring luminaires.
The system is plug-and-play and works offline out of the box, without commissioning. Adding a gateway enables more lighting control functionality and analytics tools. The Organic Response solution includes an online portal, but there is also an open API interface for customers to choose their own software and integrations.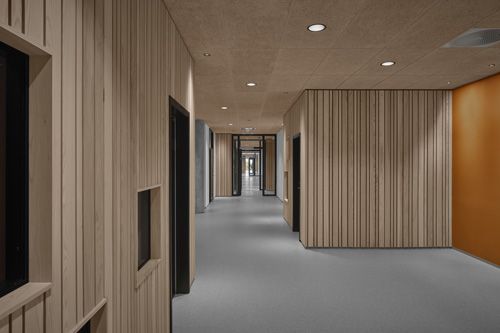 Fighting complexity since 2011
Organic Response originates from a start-up formed in Melbourne 2011. It was founded to address complexities in available lighting control systems. This had become a barrier to the functionality they intended to provide.
Users were left confused with respect to the control functionality and installations required configuration by highly skilled professionals for even base-level operation. This resulted in the configuration often becoming inappropriate over time, resulting in lights burning long into the night.
Organic Response is a lighting control system designed to respond to human presence and ambient light with elegance and unparalleled simplicity – delivering excellent energy savings and occupancy comfort without a complex configuration.
Since 2017, Organic Response has been part of Fagerhult Group, supplying control systems to our Group brands.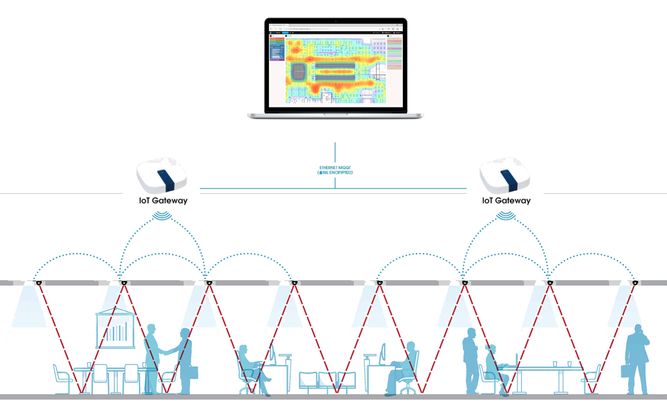 Outdoor: Citygrid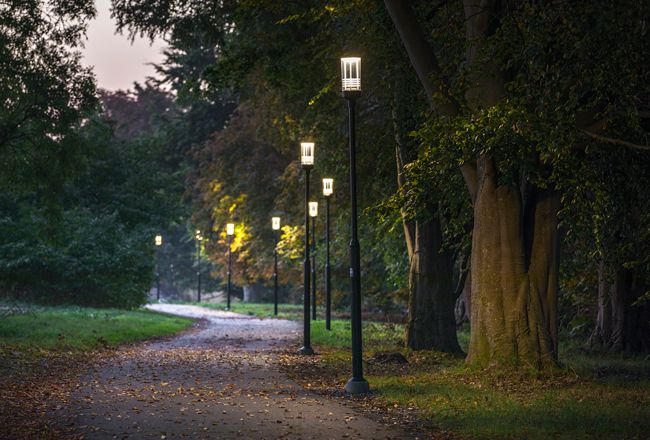 Applying the principles of lighting where and when you need it can be a challenge in exterior applications such as pedestrian walkways and streets. With sporadic night-time occupancy they rarely need to be fully lit but leaving them in complete darkness can jeopardise the sense of security. Citygrid is an innovative wireless lighting control system that balances the need to minimise energy usage with the needs of the people within the space.
The technology behind Citygrid has been available in the market since its launch in 2014 in Aarhus, Denmark. The founding principle was to save energy by control outdoor lighting for streets and roads, which are often fully illuminated even during the night.
Citygrid equips each luminaire with a connectivity module consisting of a sensor and communication equipment. When someone is detected on a pedestrian path, signals are sent to lampposts in front of and behind the person, which are dimmed up to full strength as the person walks along the path. If no one is in the area, lampposts are dimmed to lower levels.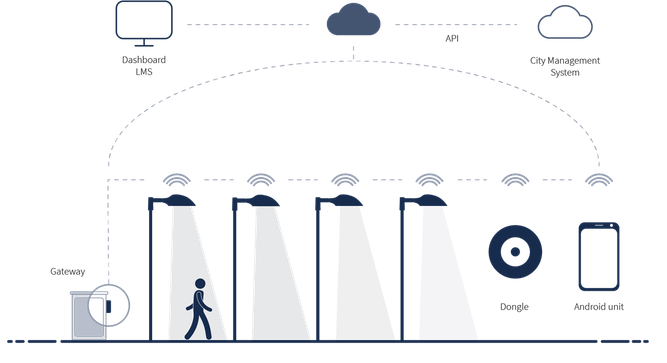 Light and health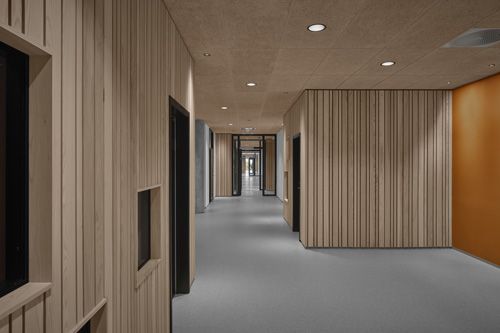 Contributing to better lives
When it comes to people's well-being, studies in recent years have shown how important light intensity and color temperature can be, for example that light's color temperatures can create warm light that has a soothing effect and helps us to relax, or cold light that energizes and activates us.
Human beings spend more and more time indoors, and our mood, sleepiness and productivity are all connected to hormones that respond to light. Our aim is to develop and design solutions that contribute to our well-being, productivity and creativity. In concrete terms, this means indoor environments, like offices, lecture halls or healthcare wards, where correctly adapted lighting can help us to perform and feel better.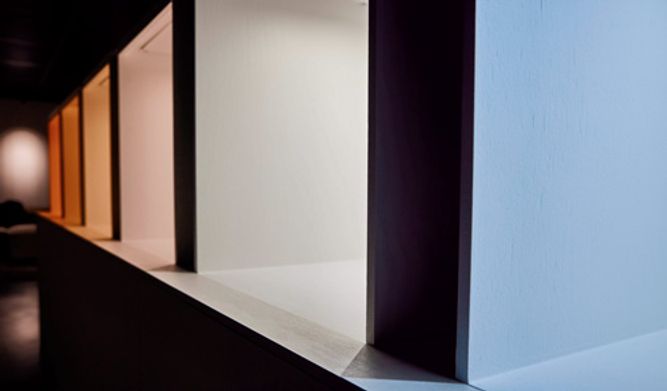 Fagerhult Experience Center
At Fagerhult Group, we always strive to add value, create dialogue and provide inspiration for good lighting environments for people. For example, in 2022 Fagerhult opened a unique Experience Centre – a complete experience characterised by knowledge and interactivity. Here you can experience, test and investigate all with light dimensions and opportunities.
The Centre is based on the comprehensive knowledge of light at Fagerhult and provides education and knowledge about the importance of the right light in the right place. We have strived to create a collaborative space designed to provide answers to any question. The goal is to give visitors new insights and inspiration, so that everyone leaves filled with new ideas.
Lighting up environments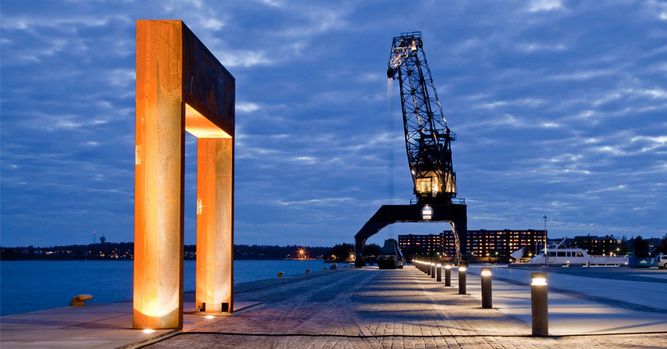 Creating an enhanced and safer world
Lighting is much more than just illumination. It can change our perception of an area, or even an entire city, make it safer and more attractive, or instill pride and a sense of belonging. That's why we believe we have a bigger role to play in outdoor environments.
Our brands specialize in finding the best solution for each unique project, and demands can range from pure beautification to creating safe and secure environments. To complete our solution, we add smart and connected control systems to help save energy, improve lighting control and simplify installation and maintenance.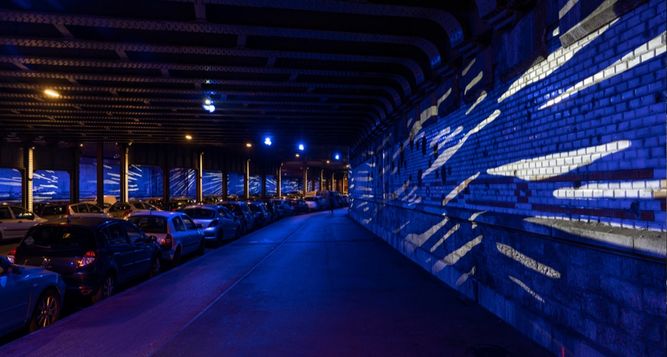 Illuminating the city of light
With a special Department of Urban Lighting, no one takes light as seriously as the city of Lyon. Learn more about how iGuzzini helped the city to shine even brighter.